Adding Love To The Community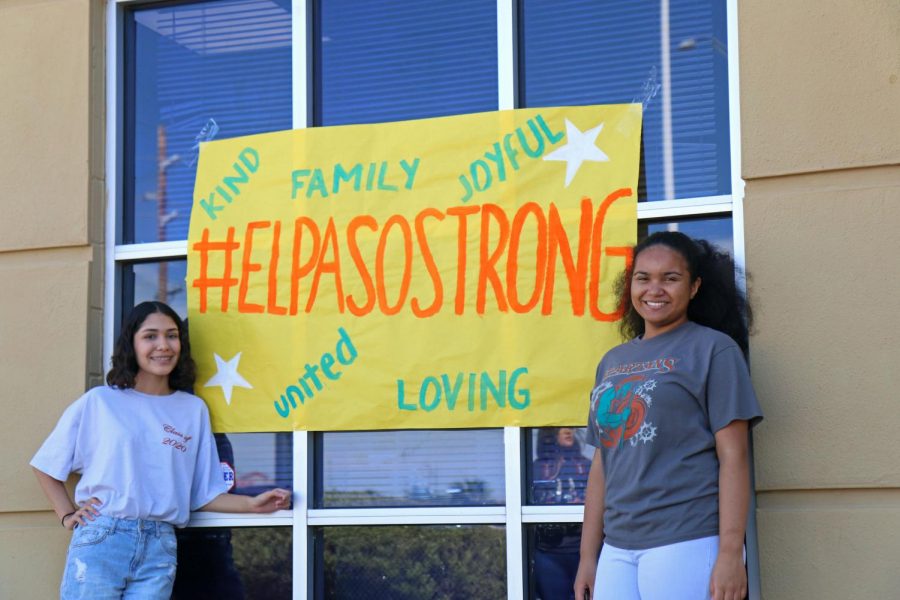 The math team gathered at Vitalant Saturday morning at 9 a.m., Aug. 10 to give snacks and show support to the people who were donating blood for the victims of the Walmart shooting Aug. 3.
This event came to fruition from the minds of the actual students of the math team, and even the alumni of the team came to show their support as well.
"To be honest with you, it was just in the spur of the moment, with everything that happened in El Paso," sponsor and Math teacher, Francisco Aguilar said. "I told my team I would like to do a community service project and they decided to basically work together to provide drinks and snacks for the community and decided to do it for the blood drive at Vitalant."
Among those students helping to distribute snacks to those donating blood was senior, Heyddi Morales, who was impressed by her other members' actions in trying to help those who were helping others.
"The club itself hasn't had many meetings, but even through this past Saturday, knowing that many of us showed up to help our community felt very good," Morales said. "I think it's just knowing that we're making a difference and that we've got each other's backs."
Aguilar was extremely proud of his students and what they were able to accomplish together that day for their own El Paso community.
"The donors were asking if we were taking donations for our club and we told them 'no' that we were just doing this out of the kindness of our hearts," Aguilar said. "And people were shocked that we weren't expecting anything in return."
The members of the math team were surprised by how many people did donate blood as well. They were satisfied with the amount that showed up and did their part to pay those people back.
"I think that says a lot about the type of people we are, here in El Paso and just how close we are to our community," Morales said. "I thought it was amazing to see such fast responses to this tragedy."