Franklin Defeats Pebble Hills 31-21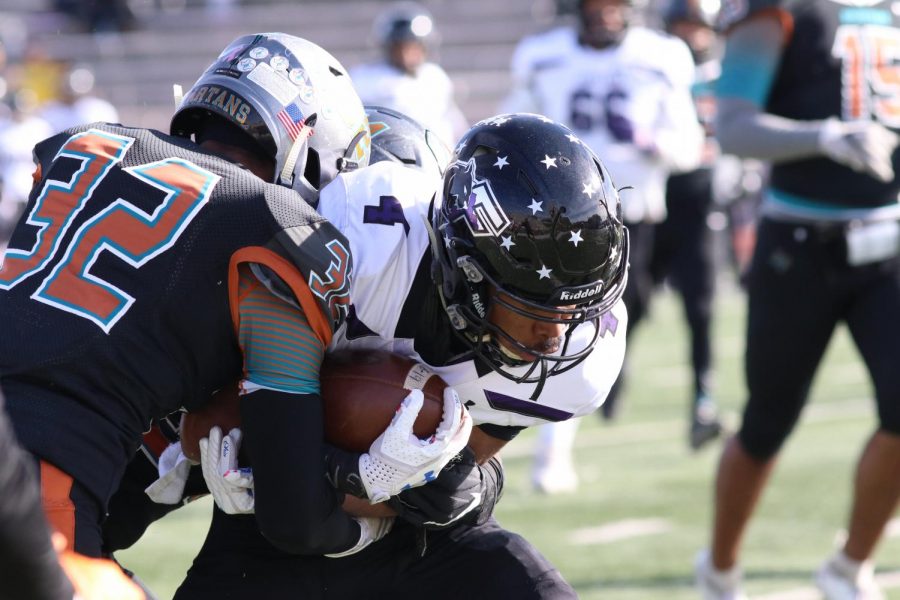 After losing two straight, the Spartans looked to gain their rhythm back and turn it around as they faced off against No. 2 Franklin Cougars, but came up short as the Cougars outlasted the Spartans 31-21 and punched their playoff ticket Saturday morning Nov. 2.
"[We] just had to overcome some of the setbacks we've had recently we've had to deal with a lot of stuff kind of not on the surface that people wouldn't imagine that we're dealing with and some of it is injury bugs, some of it is some other things," head coach Mark Torres said. "And you know I think our kids did the best they could and they competed and they fought and you know it just wasn't enough."
Both teams came out fighting early in the game, with the Cougars scoring within the first three minutes of the game to take a very early 7-0 lead against the Spartans.
The Spartans started out strong in the first quarter as they scored both of their touchdowns of the first half here but overall struggled to gain any leverage against the Franklin defense.
Throughout the entire contest, the Spartans seemed to be outmatched on defense as they could not prevent Franklin from scoring as the Cougars took a 24-14 lead to end the first half.
"It's all important, we have to play together, we have to play as a team and today we couldn't get it," senior wide receiver Erik Marin said. "We were able to for the third quarter and later on when we stopped them for 4th-and-1, but we just slowly dropped off one by one and we couldn't finish it."
The Spartans look to pick up the slack next week against as they travel to Thunderbird Stadium to battle Coronado for the final playoff spot, Friday afternoon at 7 p.m.