Debates' Dynamic Duo Looks To Make A Strong Run At State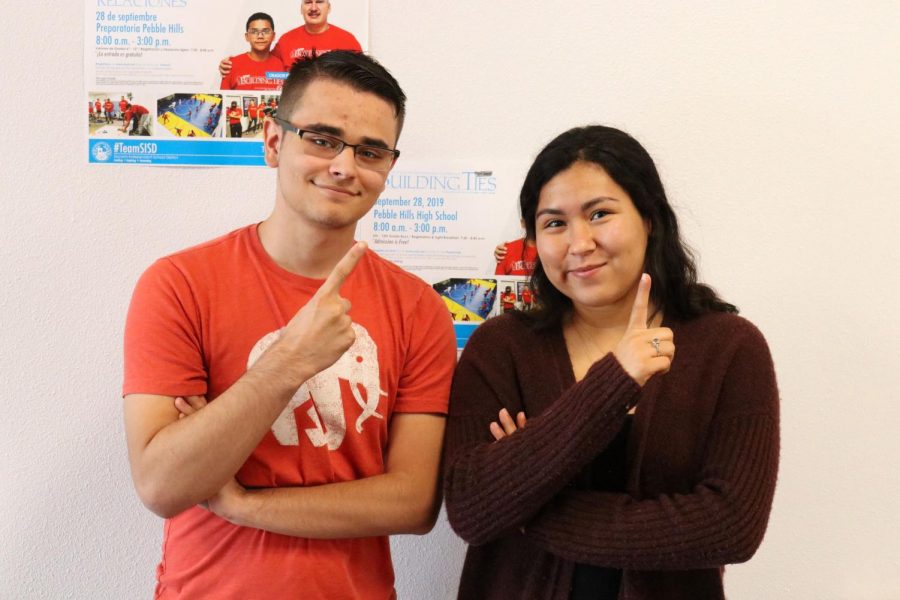 Seniors Bryan Liston and Leah Pinon grabbed first place at the Ysleta Texas Forensics Association tournament Saturday Sept. 14.
The two, who have been partners for two years, were presented with finding a resolution to arms deals and whether the United States should be trading arms with particular countries.
"We discussed that the United States in order to prevent violence and deaths in Mexico, we should stop selling military weapons to Latin America," Pinon said.
The banning if guns sales to Latin America was the strategy.
"For the affirmative side, in regards to the arms deals, we are actually banning arms sales to Mexico and Latin American countries to curb the corruption and violence there so that we actually see reforms within the government," Liston said. "And it's actually a very proactive solution, rather than building walls or granting open-border policies to other countries and what we actually see through our plan is a very neutral plan, but it's also unique in that we're not responding to it, we're actually proactively trying to solve the issue."
Debate coach Israel Boswell, who is also in charge of the theatre department, took over coaching duties last year and looks to continue building a foundation.
"It definitely has improved," said Liston on the new direction. "We've seen a growth in the program from about twelve students to about thirty, so that's quite an enlargement that we've had in terms of the group, last year in fact, I was really one of the only constant competitors and this year, we're looking at a pretty decent chunk from five-to-eight so we're looking to expand on that," Liston said.
The next event for debate will take place at the Del Valle TFA tournament Friday Sept. 20 at 8 a.m.
"…The state tournament's actually being held here in El Paso so we're going to have all different teams from across the state of Texas come on over for TFA and nationals are going to be closer," Liston said.