"The Joker" Explodes With A Fresh And Fascinating New Take On Iconic Character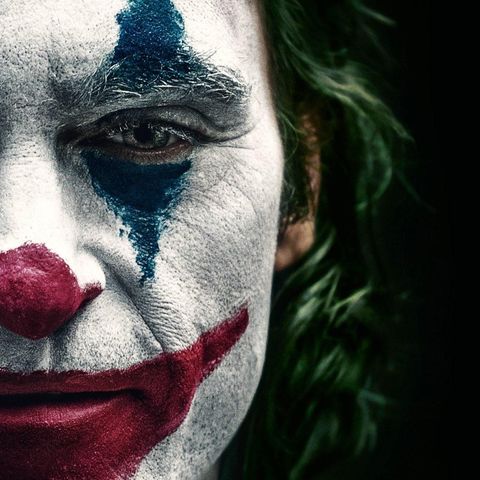 Armando Hinojosa, Editor
October 16, 2019
Hang on for a minute...we're trying to find some more stories you might like.
'Joker' is a smash hit for the DC line of movies. The film seems to play off of other movies, but nothing is forced that could compromise the integrity of the origin story of the Joker.
The film set a box office opening for October with $93 million in the United States.
Joaquin Phoenix does an excellent job portraying the iconic Joker. Although there are minor tweaks to the character as previously seen, it gives a different perspective on the villain.
The movie is not an action-packed comic book movie, but one that focuses on the character and the fine details of his evolution to the iconic Batman villain we all know.
There are so many great things about this movie that makes it standout. From breathtaking cinematography that nails the big city during the'80s to Joaquin Phoenix's acting. The scene where Arthur Fleck (Joker) goes into the bathroom and dances, which is one of the best scenes in the film, was not even written in the script, but improvised by Phoenix.
The slow descent into madness we see in 'Joker' is such a journey. The times it takes Fleck to break was not just one bad day. It accumulated and keeps moviegoers guessing as to what he is going to do next. There is even a point where it gets you to guess as to what's real and what is made up.
With the issue of mental illness, this film highlights the importance of seeking help, as well as what happens when treatment or programs aren't available.
Overall, the movie was great. With little to no flaws, there is only one real gripe I have with the movie, which is a character flaw.
Phoenix's performance was incredible no doubt about it, even being on par with Heath Ledger's take on the Joker. However, where this Joker lacks is the intimidation. I do not see this version of the Joker able to outwit Batman or make him break as Ledger's Joker did in "The Dark Knight."
The film should be enjoyed by comic fans as it shows that these movies can have different approaches. They do not have to be such a high-budget blockbuster that has so much CGI that your brain gets numb. There is something to be said about this film, and it is to take things slow and there is no need to rush.